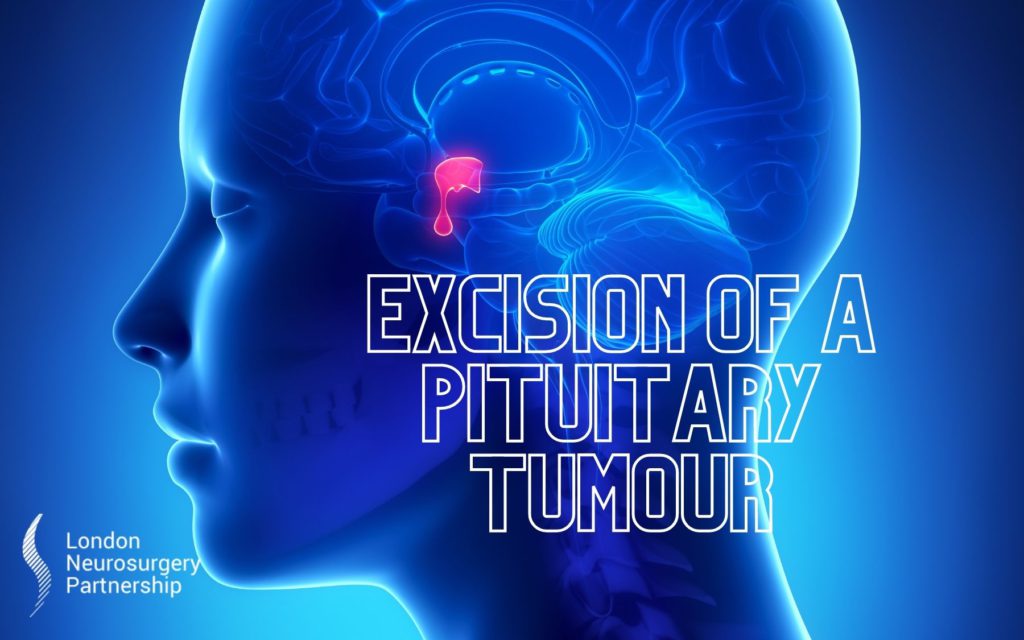 The excision of a pituitary tumour is a surgical procedure that can be used to treat a pituitary tumour. A pituitary tumour, also known as an adenoma, are benign (non-cancerous) growths that develop from the tissue of the pituitary gland. A pituitary tumour can cause an over or under production of certain hormones which gives rise to specific symptoms.
The excision of a pituitary tumour can be done using two different surgical methods. Both methods are done under general anaesthetic, meaning that you are asleep throughout the surgery. The two approaches include:
Through the nose, this is called trans-sphenoidal surgery. This is achievable as the pituitary gland is located just above the back of the nose, which gives the surgeon access to the tumour without making an incision.
Through the skull, this is a trans-cranial approach. If the tumour is growing into the brain this method might be suggested, although this is not common now.
Before you go ahead with any surgery your surgeon will make sure that you understand exactly what is going on and answer any questions that you may have. Your surgeon will ensure that they offer you the best suited treatment for your individual needs. It is important to remember that your care team is there for you every step of the way.
Most patients will have to stay in hospital for a few days after the excision of a pituitary tumour, during this time the nurses will take care of you. You will be encouraged to get up and move around during this time. Before you leave, you will be given a care plan to follow at home. This will include medication, suggested rest time and follow up appointments and scans.
If you would like to speak to our team about the excision of a pituitary tumour, please call us on 0207 034 8709 or email us at info@londonneurosurgerypartnership.co.uk
This article is intended to inform and give insight but not treat, diagnose or replace the advice of a doctor. Always seek medical advice with any questions regarding a medical condition.