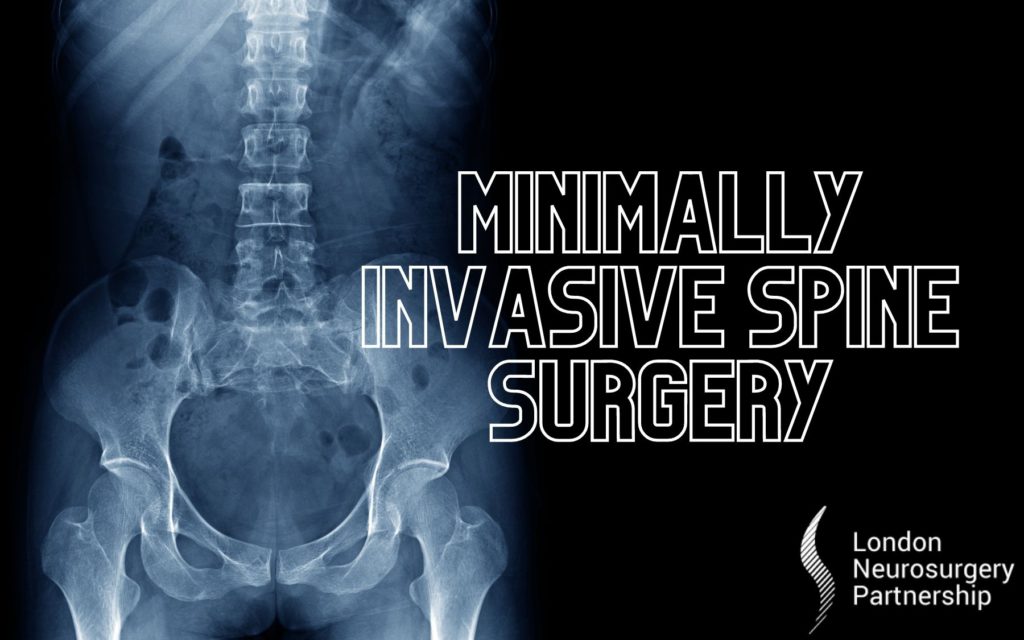 Mr Irfan Malik talks about his knowledge and experiences of the pros and cons of minimally invasive spine surgery.
As a neurosurgeon, I am always looking for ways to improve the surgical procedures and outcomes for my patients. I have spent much of my career as a neurosurgeon working to improve understanding and the scope of many minimally invasive and complex spinal surgeries as well as pioneering procedures such as endoscopic and keyhole spinal surgery (a form of minimally invasive spine surgery).
Firstly, let me lightly explain what minimally invasive spine surgery (MISS) is.
It is advanced technology that uses innovative techniques to treat neck and back pain. We use specialised instruments along with excellent imaging to access the spine. Rather than traditional open spine surgery where we would make a 5-6 inch incision, minimally invasive uses an incision as little as 1 inch to access the intended location of injury.
Let's talk about some the pros and cons of minimally invasive spine surgery.
Pros of Minimally Invasive Spine Surgery
Reduced risk of infection when compared to open back surgery
There is minimal loss of blood due to the tiny incision
Less scarring
Less soft tissue and muscle damage
Minimal pain involved during and post operatively
Rapid recovery time (post patients will be able to go home the same day as the procedure)
Cons of Minimally Invasive Spine Surgery
Unfortunately, only a handful of surgeons have the expertise to perform these procedures
Not all patients meet the criteria for this type of surgery. More challenging spinal injuries sometimes have to be operated on by open back surgery because of difficulty visualising the surgical field.
Minimally invasive is more technical and can sometimes prove difficult for your surgeon to perform for multiple level procedures.
As with any type of surgery, minimally invasive surgery does carry risks such as; bleeding, stroke, infection and need for additional surgeries. Even though the risks are small, they are still there and it is worth weighing up the options.
After having minimally invasive surgery it is common for patients to have some type of post-operative instructions to follow. These usually include light physiotherapy and to mobilise within the first couple of days. You will need post-operative follow ups and possibly more scans to make sure the operation is a success but after that patients usually have an easy recovery.
Minimally invasive spine surgery does not mean that it is any more efficient or better than traditional open back surgery, it is simply different technique and being able to offer this to patients means that they get best care for their injury and also what they are most comfortable with.
If you are suffering with a back injury or pain then it is always worth getting it checked, and if surgery is the route for you then your surgeon will be able to tell you the risks, benefits, complications and limitations to all the approaches of surgery that they could take. My advice is to make sure you always voice your concerns and make sure you completely understand what is going to happen before any type of surgery or treatment has taken place.
This article is intended to inform and give insight but not treat, diagnose or replace the advice of a doctor. Always seek medical advice with any questions regarding a medical condition.