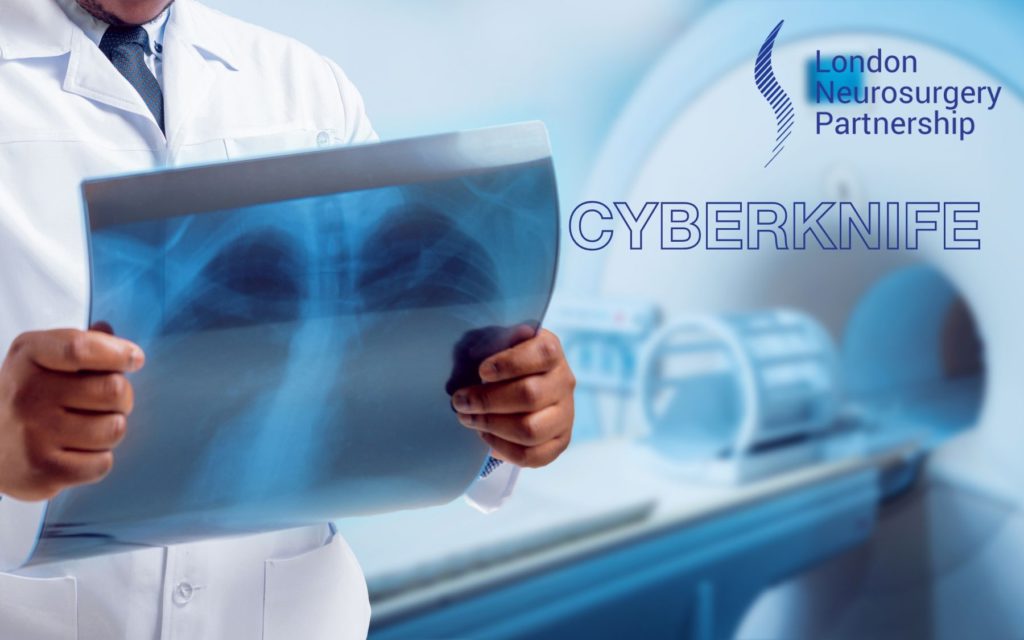 Mr Tolias explains why we use CyberKnife at The London Neurosurgery Partnership.
CyberKnife is a non-invasive form of radiotherapy treating benign and cancerous tumours. It is specifically used to treat inoperable tumours located throughout the body in places such as the brain, spine, head, neck, lungs and liver. The robotic system delivers targeted mapping throughout the body to locate the tumour and with sub-millimetre precision it delivers radiation to the affected area.
We use CyberKnife treatment because it is a pivotal part of treatment for inoperable tumours and it absolutely lifesaving. The technology it uses is extremely precise and advanced in locating and treating tumours. It is also very patient friendly, unlike some other technologies, like GammaKnife, there is no bolting of the skull or frame and the patient is completely awake. It is pain free and non-invasive and does not require an overnight stay in hospital.
Here are some clinical studies CyberKnife have performed:
"In a clinical study of 133 patients treated for tumor metastases to the brain presenting with clinical symptoms such as headaches and seizures, 90 percent of patients either stabilized or improved performance status following treatment with the CyberKnife System."
"In a clinical study of 333 patients using the CyberKnife System to treat tumor metastases to the brain, more than 85 percent of evaluable patients achieved local tumor control at two years post treatment.1 That is, the tumor either decreased in size or stopped growing."
"A clinical study of 199 patients whose lesions were unsuitable for treatment with surgery and/or a portion of the lesion remained after surgery found that more than 92 percent of patients either experienced stabilization or a significant improvement of their symptoms following treatment with the CyberKnife System."
If you would like to discuss the option of CyberKnife radiosurgery in more detail then please do not hesitate to contact us for an appointment.
Prof Ashkan explains a little more…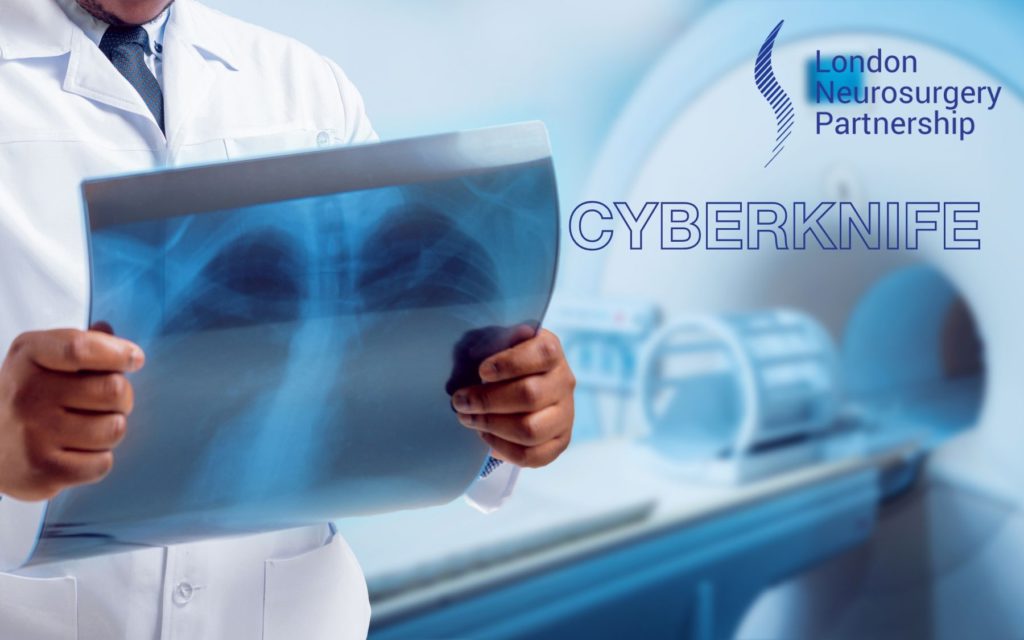 This article is intended to inform and give insight but not treat, diagnose or replace the advice of a doctor. Always seek medical advice with any questions regarding a medical condition.