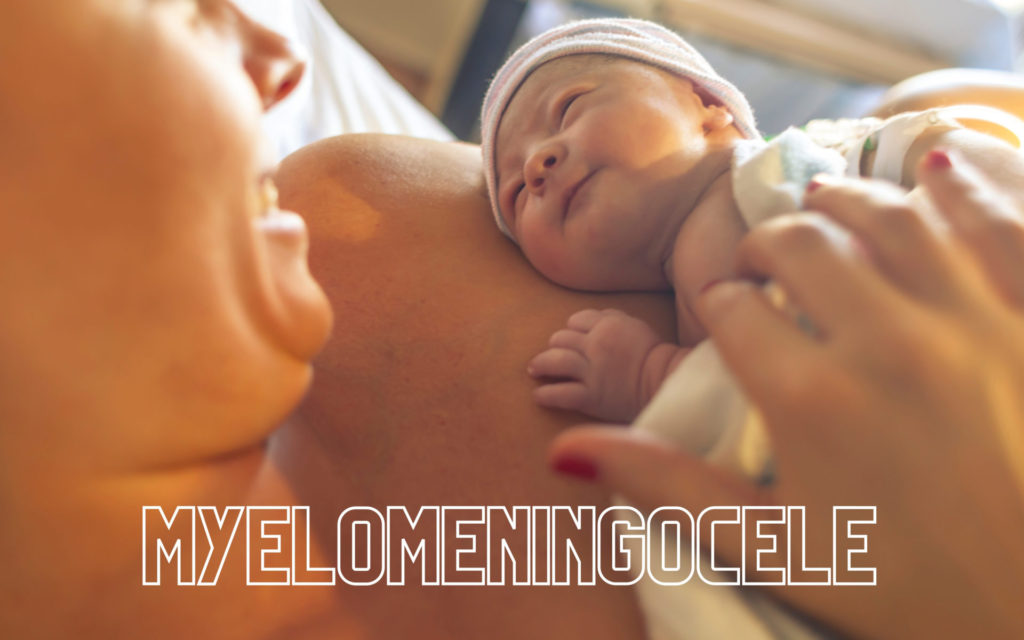 A myelomeningocele is a form of spina bifida (spina bifida occulta). Myelomeningocele accounts for around 75% of all spina bifida cases.
This occurs when the neural tube fails to close and therefore exposes the neural tissue on a baby's back. In the first stages of pregnancy, the neural tube is formed, open at both ends. As the foetus develops it closes to form the brain and spinal cord. If it does not close properly it causes pseudomeningocele. This can occur at any point along the spine, however, is more common on the lower spine, just above the buttocks. Myelomeningocele looks like a transparent sac that sticks out from the babies back.
The severity of cases can differ largely, some children may have more symptoms and complications than others. Here are some of the possible symptoms that can be caused by myelomeningocele:
Problems with bladder function
Hydrocephalus
Arnold Chiari malformation
Problems with mobility
The cause of this condition is still unknown; however, it is known that folic acid can stop it from occurring.
If your child is born will myelomeningocele then it is likely that they will need to have surgery. This will usually be done a few days after birth to reduce the risk of further damage and infection.
The aim is to put the spinal cord back into the spinal canal and then cover the affected area with healthy skin. The child will stay in the hospital after the surgery to ensure that it has been successful and that they are recovering well. While they are recovering, they will have to stay on their front so that they do not put any pressure on the area.
Once they return home, they will have a regular appointment to check that they are recovering well.
Here at LNP we are proud to house two specialist paediatric neurosurgeons who treat all children with neuro and spinal conditions, click here for Mr Sanj Bassi or Mr Christopher Chandler.
This article is intended to inform and give insight but not treat, diagnose or replace the advice of a doctor. Always seek medical advice with any questions regarding a medical condition.