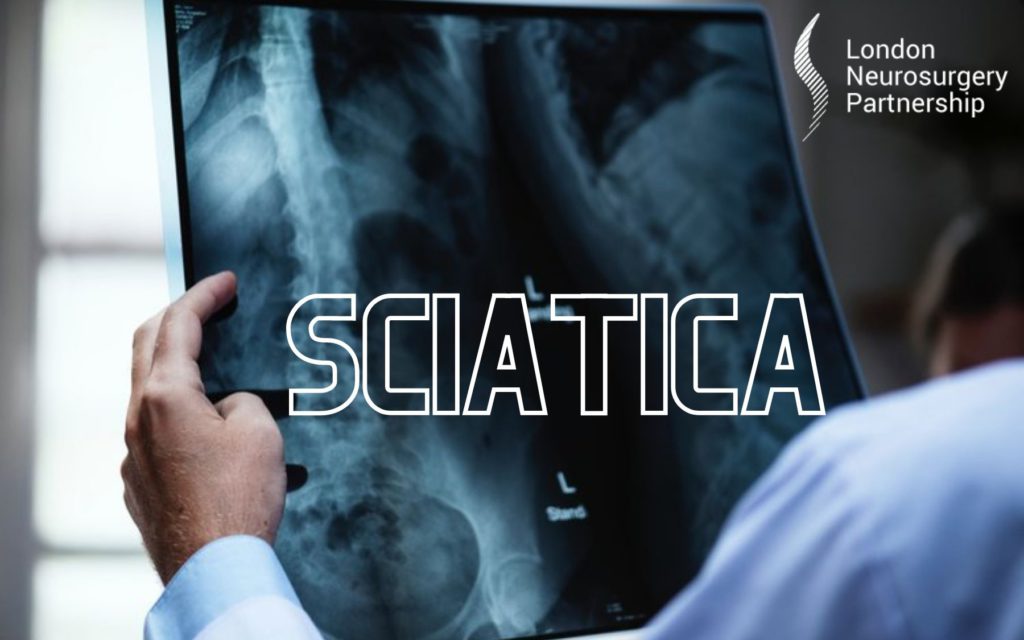 Sciatica refers to a pain which radiates from the lower spine, through the buttocks and down the legs. This pain can range from fairly mild pain to excruciating debilitating pain. The medical term for sciatica is lumbar radiculopathy. It is a very common condition – most people have an 80-90% chance of experiencing back pain in their lifetime, 2-3% of these patients will go on to experience sciatica.
Sciatic pain is due to irritation and/or compression of the sciatic nerve. The sciatic nerve is the largest nerve in the human body and runs from the lower spine on both sides of the body through the buttocks and into the back of the thighs. It travels all the way down to the foot and connects the spinal cord with the leg and foot muscles.
What are the symptoms of sciatica?
Very different from general back pain
Often described by patients as one of the worst pains imaginable
Most people find it hard to get comfortable in a position for more than 10 minutes
Pain radiating from the lower back running down the back of the leg (although sometimes pain is felt on the front of the leg as well)
Tingling and numbness
If patients have pain in both legs, weakness in legs or feet or a change in bladder and bowel function they should seek urgent neurosurgical opinion
What causes sciatica?
Sciatica is due to compression or irritation of the sciatic nerve
It often occurs when a disc in the spine "slips" and presses on the sciatic nerve
The disc usually slips to one side or the other pressing on the sciatic nerve as it exits the spinal canal
How do we treat sciatica?
Initial conservative management is reasonable and can include:
Pain killers
Maintaining good posture
Maintaining acceptable weight
Exercises
Persistent sciatica may warrant surgical intervention following an MRI scan and examination. Surgery would involve removing the offending disc pressing on the sciatic nerve.
Medical studies have shown that 75-80% of patients are free of leg pain after surgery and 65-70% remain pain free after 5 years. Tingling and numbness may improve but is less likely to fully resolve.
PATIENTS WITH PAIN IN BOTH LEGS OR CHANGE IN BLADDER, BOWEL OR ERECTILE FUNCTION MUST SEEK AN URGENT NEUROSURGICAL OPINION. ALMOST ALL PATIENTS NEED URGENT SURGERY.
This article is intended to inform and give insight but not treat, diagnose or replace the advice of a doctor. Always seek medical advice with any questions regarding a medical condition.
Back to spinal conditions.